Duration: 5 days
Location: Alfaisal University
Time: from 5:00 to 9:00 P.M.
Cost
AU Students
Non AU Students
Saudi Council of Engineers (SCE) Members
Professionals
400 SAR
800 SAR
1000 SAR
1800 SAR
Workshop summary: Leed Green Associate
This workshop provides a detailed review of sustainable building and the LEED v4 Rating System and certification process. Using the credit category structure of LEED, sustainable building goals, strategies and measurements are presented and analysed through numerous real-world examples. Important terms and concepts are defined and regulations and incentives related to each credit category are discussed.
Workshop Objectives
Describe the structure of the LEED rating system and the overall LEED
certification process
Understand major changes in the LEED v4
Describe key green building concepts and goals associated with LEED
Recognize successful LEED strategies and measurements for achieving goals
Describe the central role of integrative design
Identify and explain synergies between LEED credit categories and strategies
Outline the process for achieving a LEED GA credential
Workshop Advantage
The materials included in this training course are designed to help you pass your LEED Green Associate exam the first time. The workshop covers all Knowledge Domains that reflect all the LEED rating systems credit categories and what one needs to know. These topics follow the exam outline from the LEED Green Associate Candidate Handbook, and mirror the content of the actual LEED exam.
LEED Process
Integrative Strategies
Location and Transportation
Sustainable Sites
Water Efficiency
Energy and Atmosphere
Materials and Resources
Indoor Environmental Quality
Project Surroundings and Public Outreach
Who should attend:
Students, faculty, and Professionals
Coach Bio: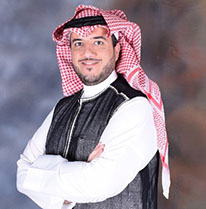 Mohammed S. Al Surf, Ph.D,
Dr. Mohammed Al Surf
Regional Manager for USGBC
USGBC Faculty
Mohammed S. Al Surf, holder of PhD. in Sustainable and Green Construction, Regional Manager and Market Development for the U.S. Green Building Council in Saudi Arabia, LEED Faculty.
Download Brochure
Author of the book titled "Sustainable Housing in Saudi Arabia: Opportunities & Challenges". Member of several local and international professional entities such as the Saudi Council of Engineers (SCE), the Pacific Rim Real-Estate Society (PRRES), Asian Real-Estate Society (AsRES) and Project Management Institute (PMI). He is dedicated to applying a systematic approach to Green Construction and Sustainable methods applied on projects in Saudi Arabia to induce quality of life while preserving the depleting supply of natural resources.
Register Here
Contact info
Ms. Dana AlNasser
Email:
dbalnasser@alfaisal.edu
Phone:
00 966 112157679 (direct)