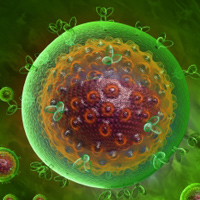 Program Overview
The Graduate Program in Biomedical Sciences (BMS) in collaboration with King Faisal Specialist Hospital & Research Centre (KFSHRC) offers research and training opportunities with international-caliber scientists leading to a M.Sc. degree awarded by Alfaisal University in a distinctive modern educational setting. The Program is open to both male and female students, Saudi and non-Saudi.
The Ministry of Education (MOE) approved Master of Biomedical Sciences (MBS) is a two year program in which students can choose to join one of five tracks; Analytical Biochemistry (ABC), Biotechnology (BIT), Clinical Embryology & Reproductive Biology (CERB), Infection Control (IC) and Molecular & Cell Biology (MCB). All tracks are thesis option and consist of at least 24 credits of courses in addition to a Thesis. Based on letter number 18003583 dated 27/01/1440H 7 Oct 2018 from SCHS university Graduate programs / Clinical and nonclinical ,are not required to have SHCS approval or accreditation. The only approval required for any program is from MOE and NCAAA.
Analytical Biochemistry (ABC)
The program aim is to provide graduates with an understanding of fundamental biological processes at a molecular level; it also contributes to solving of medical problems and drug discovery and disease curing.
Biotechnology (BIT)
This is a joint multidisciplinary track with the Colleges of Science & General Studies and Medicine. Courses deal with advanced techniques of molecular biology, genetic engineering, nanotechnology, and their applications in disease diagnosis, drug formulation, and drug delivery.
Clinical Anatomy
Clinical Anatomy is focused on the study of gross anatomy, histology, neuroanatomy and embryology. It deals with the clinical application of anatomical disciplines.
Clinical Embryology & Reproductive Biology (CERB)
The curriculum is designed to train core competencies in clinical embryology theory and practice, enabling successful students to be strategically placed for a career in clinical embryology and/or the reproductive sciences/medicine.
Infection Control (IC)
Graduates from will be prepared to work as infection prevention specialists in healthcare settings at an advanced level.
Molecular & Cell Biology (MCB)
Potential careers for graduates include the expanding market in molecular medicine, biotechnology, and biomedical research.
Transfusion Medicine & Stem Cells (TMS)
This program focuses on principles of transfusion medicine, red blood cell biochemistry, basic genetics, stem cells transplantation and biology.
For detailed admission requirements and how to apply, please visit the below link
CLICK HERE
For more information please contact
Graduate Studies Office
UAN: 920 000570, 920 000 510 (Local)
Tel: +(966) 11 215 7777 (International)
E-mail:
gradstudies@alfaisal.edu